Veterinary Emergency Services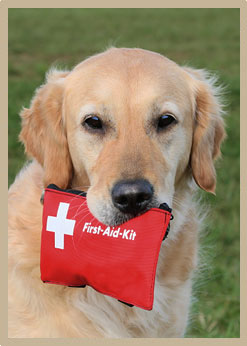 St. Bethlehem Animal Clinic understands emergencies are never pleasant or convenient. This is why we provide 24-hour emergency services to our established clients for their pets. It is also not uncommon for one of our doctors to provide their personal cell phone number for the owner of a pet with a serious condition. We have also been known to take seriously ill pets home with us at night if we feel that is in the pet's best interest.
Unfortunately Clarksville does not have a clinic staffed with professional personnel all night. Our dedicated veterinarians are able to handle almost any emergency case after hours, but in the rare situation a pet needs to be monitored overnight we have the option for referring to an emergency clinic less than an hour away.
We refer to:
Nashville Vet Specialists Clarksville
685 Kennedy Lane (off Wilma Rudolph Boulevard)
Clarksville, TN 37040
931-551-2121
When to Seek Emergency Care
The easiest answer as to whether you should seek emergency care for a pet is when you feel his or her medical condition is serious and cannot wait. However, the following general situations should help you determine if you need to seek out emergency care for your pet:
Difficulty breathing
Acute abdominal swelling
Electric shock
Excessive vomiting or diarrhea
Excessive bleeding
Exhibits symptoms of heat stroke
Repetitive and prolonged seizures
Snake bites
High or low temperature (more than 104 or less than 100 degrees)
Unable to urinate or defecate